Date:
Thursday, July 26, 2018 7:00 am - 5:00 pm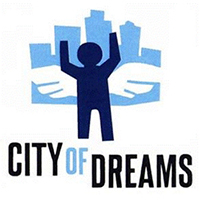 VOLUNTEER TIME: 1:00 p.m. to 3:00 p.m.
City of Dreams goes beyond conventional youth development programs to give kids a real chance at becoming the best they can be. We know that kids from challenged neighborhoods need an extra leg up to get their lives on track, and we provide the right mix of innovation, support, and research-backed methods to make that happen. Young people from San Francisco's public housing communities start out with the odds stacked against them.
In City of Dreams, young people learn and discover by doing, and along the way they acquire a toolkit for solving problems, identifying dreams, setting goals, and resolving conflicts nonviolently. They leave our program as confident, positive young people who can think for themselves and contribute to their own lives and to their communities with practical skills and inspiration.
What will we be doing?
SFAR volunteers will help turn garden beds, weed, plant new crops, move soil, collect seeds, harvest produce and plant fruit trees at the Oakdale Community Center and Farm.

VOLUNTEER TIME: 7:00 a.m. to 9:00 a.m.
GLIDE's mission is to create a radically inclusive, just and loving community mobilized to alleviate suffering and break the cycles of poverty and marginalization.
What will we be doing?
The most important thing you and your group will do is to serve as a friendly and warm presence for our clients. The work is simple, but the value is far greater! Offer a loving hand to those that need it as much as a warm meal. After your volunteer service you are invited to dine with GLIDE. In the event that you choose to dine, GLIDE request a donation of $2.00 per person however no volunteer will be turned away for lack of funds.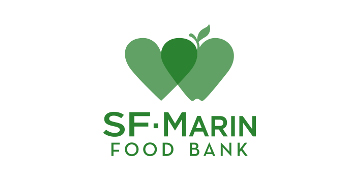 VOLUNTEER TIME: 9:00 a.m. to 11:00 a.m., 12:00 p.m. to 2:00 p.m. OR 3:00 p.m. to 5:00 p.m.
The SF-Marin Food Bank's mission is to end hunger in San Francisco and Marin. It's a huge job that's only gotten harder as our community struggles with a prolonged period of economic distress and record numbers of people are pushed to the point of hunger.
What will we be doing?
Our team of SFAR volunteers will gather to sort and pack the food donations that come through the Food bank's doors. If you are unable to volunteer with us on this day, you may also make a monetary donation to the SF-Marin Food Bank - just click on register.

VOLUNTEER TIME: 9:00 a.m. to 12:00 p.m.
The Welcome Home Project
Moving into a new home is challenging for everyone, especially for previously homeless adults, families and children. The Welcome Home Project is a collaboration of nonprofit, real estate, and government organizations seeking to provide previously homeless families with basic necessities for their new households.
What will we be doing?
The group will assemble sets of towels, dishes, cutlery and manicure kits for future Welcome Home Project orders.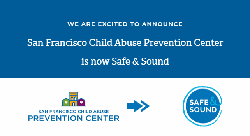 VOLUNTEER TIME: 10:00 a.m. to 12:00 p.m.
We see a future where childhoods are sacred and every child is safe. In 50 years, we will end child abuse in San Francisco and reduce its prevalence in surrounding communities. Here's the future we see. A healthy society that does not tolerate child abuse. An interconnected city with efficient & effective systems. An engaged community that takes action to protect children. A family who has strong protective factors & the support it needs to thrive.
What will we be doing?
SFAR volunteers will organize products and assemble hygiene kits.
Donate Hygience Kit products. Click here for the list of items they need. Items may be dropped off at SFAR (301 Grove Street) anytime between now and July 25.