Weekly View
Sun. 22 Jul, 2018 - Sat. 28 Jul, 2018
Sun. 22 Jul, 2018
Mon. 23 Jul, 2018
Tue. 24 Jul, 2018
Wed. 25 Jul, 2018
How To List and Sell Commercial/ Investment Property: With an Emphasis on Working with Buyers
Presented by Michael Simpson, Founder/Senior Instructor, Michael Simpson Systems
This Course is approved for "7-hours" of Continuing Education Credit "CalBre Sponsor No.- 5129"
In this one-day course you will learn these Marketing Strategies:
How to put 4 marketing systems into action that will deliver every level of client.
How to qualify prospects in 3 minutes or less and ONLY work with clients who are ready to do business TODAY.
How to reach eager sellers with MASSIVE portfolios without having a single listing.
How to find investor clients
Additionally, you will learn these steps:
How to calculate Cap Rates, Gross Rent Multiplier (G.R.M's) & set up sheets
Terminology and tips for communicating with Investors and other C.I. Brokers
How to calculate return on Investment (R.O.I.) vacancy, expense factors
How to analyze and determine value using the income approach
How to do a rent survey and the impact of market rent vs. actual rent on value
How investors make buying decisions
PLUS—Learn how to talk to Commercial Brokers, How to get the appointment, What to say at the appointment, How to analyze scripts, how to calculate GRM, CAP, ROI, ROE, IRR, expenses, vacancy factors and most importantly, how to use them effectively to separate yourself from everyone else, stand out, get business and GET PAID!
Huge money making tips, techniques, and strategies in your real estate contracts. How to look different, sound different, use different approaches to be unique. Also includes How to Approach the Commercial Broker and get cooperation every time!
Thu. 26 Jul, 2018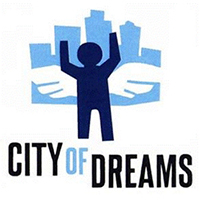 VOLUNTEER TIME: 1:00 p.m. to 3:00 p.m.
City of Dreams goes beyond conventional youth development programs to give kids a real chance at becoming the best they can be. We know that kids from challenged neighborhoods need an extra leg up to get their lives on track, and we provide the right mix of innovation, support, and research-backed methods to make that happen. Young people from San Francisco's public housing communities start out with the odds stacked against them.
In City of Dreams, young people learn and discover by doing, and along the way they acquire a toolkit for solving problems, identifying dreams, setting goals, and resolving conflicts nonviolently. They leave our program as confident, positive young people who can think for themselves and contribute to their own lives and to their communities with practical skills and inspiration.
What will we be doing?
SFAR volunteers will help turn garden beds, weed, plant new crops, move soil, collect seeds, harvest produce and plant fruit trees at the Oakdale Community Center and Farm.

VOLUNTEER TIME: 7:00 a.m. to 9:00 a.m.
GLIDE's mission is to create a radically inclusive, just and loving community mobilized to alleviate suffering and break the cycles of poverty and marginalization.
What will we be doing?
The most important thing you and your group will do is to serve as a friendly and warm presence for our clients. The work is simple, but the value is far greater! Offer a loving hand to those that need it as much as a warm meal. After your volunteer service you are invited to dine with GLIDE. In the event that you choose to dine, GLIDE request a donation of $2.00 per person however no volunteer will be turned away for lack of funds.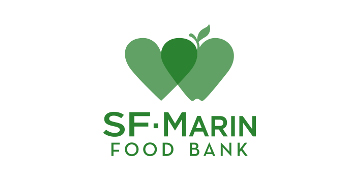 VOLUNTEER TIME: 9:00 a.m. to 11:00 a.m., 12:00 p.m. to 2:00 p.m. OR 3:00 p.m. to 5:00 p.m.
The SF-Marin Food Bank's mission is to end hunger in San Francisco and Marin. It's a huge job that's only gotten harder as our community struggles with a prolonged period of economic distress and record numbers of people are pushed to the point of hunger.
What will we be doing?
Our team of SFAR volunteers will gather to sort and pack the food donations that come through the Food bank's doors. If you are unable to volunteer with us on this day, you may also make a monetary donation to the SF-Marin Food Bank - just click on register.

VOLUNTEER TIME: 9:00 a.m. to 12:00 p.m. 
The Welcome Home Project
Moving into a new home is challenging for everyone, especially for previously homeless adults, families and children. The Welcome Home Project is a collaboration of nonprofit, real estate, and government organizations seeking to provide previously homeless families with basic necessities for their new households.
What will we be doing?
The group will assemble sets of towels, dishes, cutlery and manicure kits for future Welcome Home Project orders.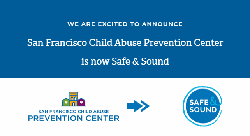 VOLUNTEER TIME: 10:00 a.m. to 12:00 p.m. 
We see a future where childhoods are sacred and every child is safe. In 50 years, we will end child abuse in San Francisco and reduce its prevalence in surrounding communities. Here's the future we see. A healthy society that does not tolerate child abuse. An interconnected city with efficient & effective systems. An engaged community that takes action to protect children. A family who has strong protective factors & the support it needs to thrive.
What will we be doing?
SFAR volunteers will organize products and assemble hygiene kits.
Donate Hygience Kit products. Click here for the list of items they need. Items may be dropped off at SFAR (301 Grove Street) anytime between now and July 25.
Fri. 27 Jul, 2018
The SFARMLS Listing Management class will give you all of the information you need to enter your listing property and accurately, and manage that listing through the lifecycle from Coming Soon to Active, Active to Pending, and Pending to Sold. We will cover photo upload, compliance questions, property type concerns, and ways to avoid data entry errors.
NOTE: If you have already taken the MLS Essentials class between 2013 and 2015 you will recognize most information in this course, but we have added a section on LISTING LIFECYCLE MANAGEMENT you may find very helpful.
Learn the ins and outs of prospect management with this critical 1 hour class. You will learn how to use auto-prospecting and client portal in Rapattoni systems (SFARMLS, BAREIS, Metrolist, and Quattro). Before setting up your clients for automatic emails, it's important to know exactly how this service works to maximize impact and usefulness.
New members of the San Francisco Association of REALTORS® are required to complete an orientation course on the Code of Ethics within 25 days of their acceptance as a REALTOR® member in accordance with the Association's bylaws. If a new member fails to take the course within the 25-day time frame, he or she will have their membership placed on inactive status until the requirement is filled.                          
The National Association of REALTORS® also requires continuing members to complete the NAR Code of Ethics course once in every 2-year Biennial period. The current Biennial period is from January 1, 2017 to December 31, 2018.                                                                                                                     
The two and a half hour DVD course is presented at the Association's headquarter offices every Friday afternoon at 1:15 p.m. The cost is $15 for all SFAR members. Payment is required at the time a reservation is made. To register, please click the button below and you will be prompted to provide your credit card information. Or, you may call (415) 431-8500, extension 1130. Please note that the $15 fee is non-refundable and non-transferable to future courses.  
Parking is available across the street at the Performing Arts Garage.
FYI: If you would like to take the ethics class online for free instead you can do so by visiting www.realtor.orgselecting the "Education" tab, and then clicking on the "Code of Ethics Training" button.
You can also submit a completed Ethics Self-Certification Form.
Sat. 28 Jul, 2018
Categories