Representing 4,000+ REALTORS® In San Francisco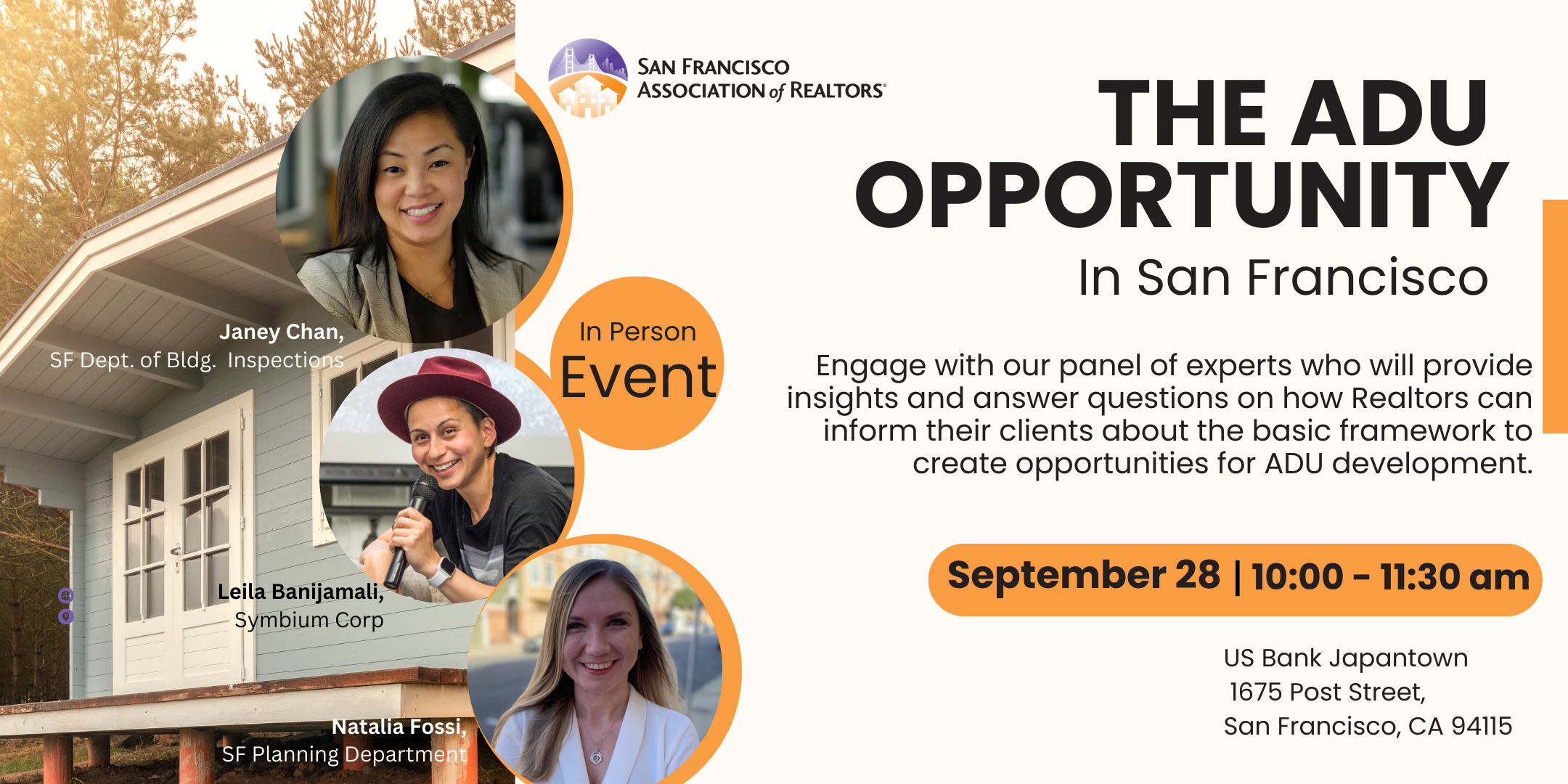 The ADU Opportunity in San Francisco
Thursday, September 28, 2023
10:00 a.m. – 11:30 a.m.
US Bank Japantown
1675 Post Street
San Francisco, CA
Interested in learning more about the planning, development, design and construction of ADUs in San Francisco?
Join us on September 28 for an educational event/mixer featuring a diverse panel of experts from the private and public sectors who will provide their insights and perspectives on accessory dwelling units. The program will be geared toward REALTORS® who want to help inform their clients of the basic framework and opportunities for ADU development in the City.

Member Appreciation Month
All October starting on October 5, 2023
Zoom 
We are celebrating members the entire month of October with free, virtual educational webinars. Check out the full schedule HERE.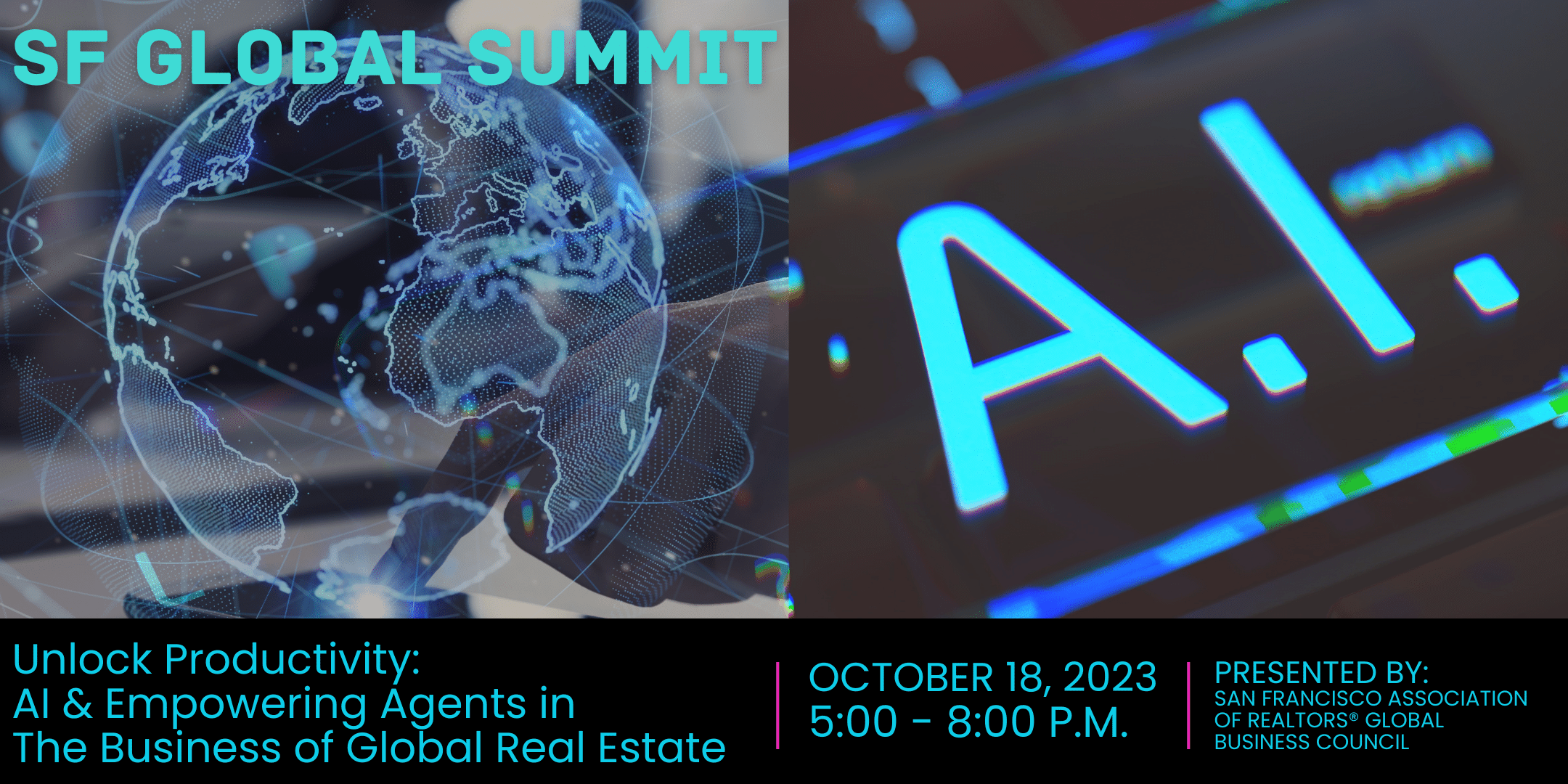 SF Global Summit
Wednesday, October 18, 2023
5:00 – 8:00 p.m.
United Irish Cultural Center
2700 45th Ave., SF
The San Francisco Association of REALTORS® Global Business Council invites real estate professionals from around the Bay to explore the transformative power of AI in international real estate marketing and dive deep into the benefits and challenges of global real estate transactions at its upcoming Global Business Council Summit. 
Interested in sponsoring the event? CLICK HERE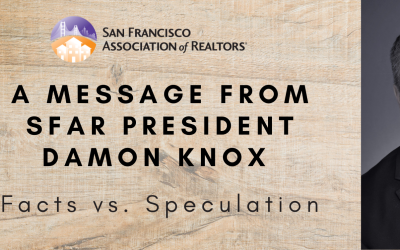 Separating Facts vs. Speculation Hello Members, Now that SFARMLS is back online, I would like to respond to misinformation and concerns that have been voiced online, in print, and on social media. Many agents have expressed dismay over my comments in the SF...